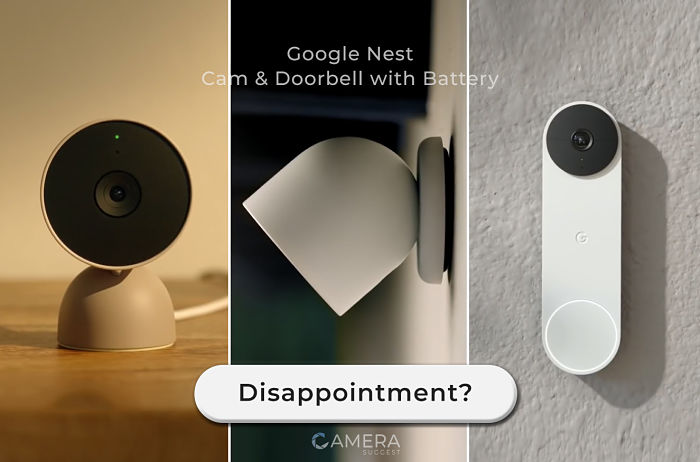 Google has just announced four new nest security products, two of them have launched – Nest Cam (Battery) and Nest Doorbell (Battery), and two will be coming soon. But this is the product that we are expecting from google?
Well, It has been three years since Google has released new nest security cameras. As a huge brand, I was expecting something big from Google's next nest products. So, I have been going through the Nest Cam (Battery) and Nest Doorbell (Battery). I would say I've been pretty disappointed with that. Before deciding something, let's review the products.
Nest Cam (Battery)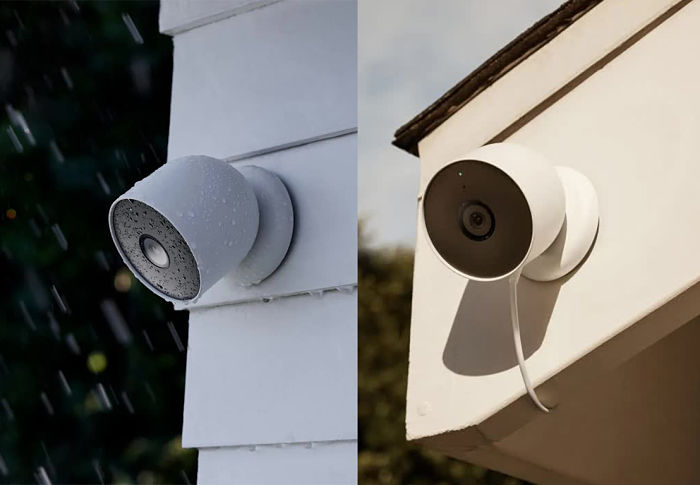 Google comes with a new nest cam (battery) with useful features but with a classic look. Nest finally has a battery-powered camera and it can be mount anywhere as it has a strong magnetic wall mount that gives direct competition to the Arlo, Eufy, and Ring. This security camera records a video of 1080p but, it could have been better. The cam has motion detection that generates alerts of motion, such as humans, vehicles, and animals.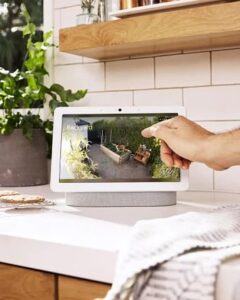 IR +HDR night vision gives you great quality at night and clearly visible anything up to 20 ft. This cam records 1-hour video footage without the internet. Also. It has a two-way voice so you can clearly communicate with each side.
It is easy to install anywhere without wire accept you have to take it down to recharge the battery. This security camera is worth $180. It has two more variants that will be coming out soon; Nest cam (indoor) and Nest cam Floodlight.
Nest Doorbell (battery)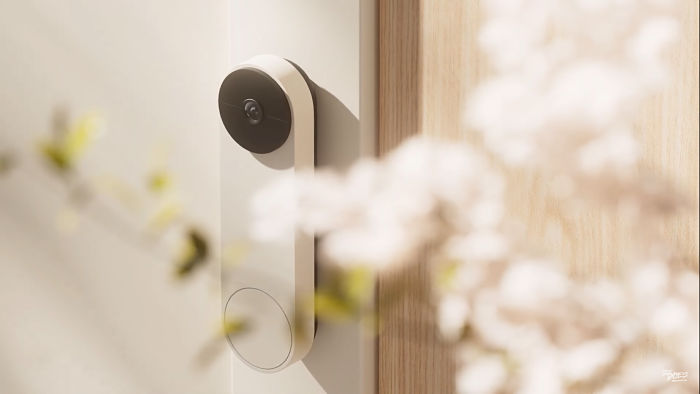 Another security camera from google is the Nest doorbell that comes with the battery as well as you can connect with hardwiring. If you attach it with wire, you can use the chime in your house – if you do not hardwire, it is going to use your Nest Minis or Nest Hubs or anything that has the Google Assistant built-in as a wireless chime to check out the activity in front of your cam.
It records 1080p video as same as Nest Cam but with different resolutions of 960 x 1280 pixels. The Doorbell records 1-hour footage if the internet goes down so, you won't miss any footage. The customizable activity zone offers you to select the specific area that is going to monitor. Also, it has package detection hence you can see who is at the door.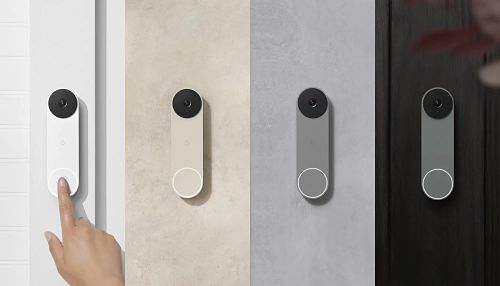 The nest Doorbell comes in four different colors: Snow, Linen, Ivy, Ash. You would be happy with the price as it comes cheaper than the Ring and Arlo doorbell.
Finally, there are other options in the market that you can choose the best security camera from. If you are a person who loves google products then these security cameras are for you.
We have made a list of the best security camera and doorbells. If you seriously want to protect your home or property then you must consider:
In some ways, Google's newest security cameras are not keeping up with the competition and not meeting the expectations of the users.
Tell us what you are thinking about the new Google product by commenting below. Your contribution will be appreciated.
Image Source: Google