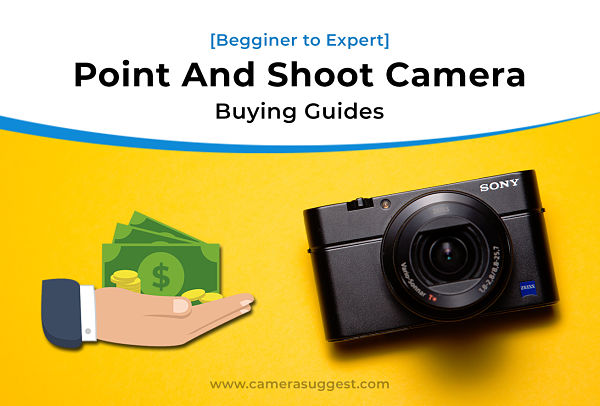 You are planning to buy the best point and shoot camera which is perfect for your daily life, but do you exactly know what camera you should buy?
Precisely the same thing I had felt when I had planned to buy my first compact camera. After some research and analyze my usage, I got my best point and shoot camera.
So, here I am going to help you to buy your best camera which is perfect for you.
Thinking of point-and-shoot cameras, there is one question that comes to mind.
Are Point and Shoot Cameras any good or Should I use my Smartphone?
The camera of smartphones is becoming better and better each year, and they have made a camera like a point and shoot camera for people's needs. But there are some areas where point-and-shoot cameras are best for the phone in your pocket.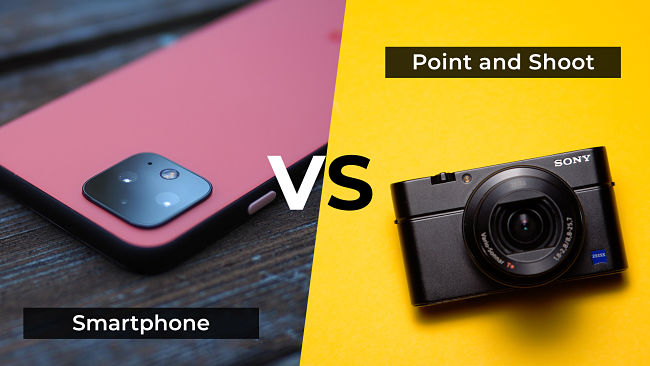 Here, There are three major parameters to consider to buy the best digital camera instead of a smartphone.
#1. If you need to zoom in:

Point and shoot cameras use optical zoom, in which the lens of the camera physically moves forward to zoom in without decreasing the quality. But, The smartphone cameras use the phone's software to zoom in, which crops and enlarges the photo called digital zoom. This is the most critical difference between smartphone cameras and point and shoot cameras.
Now, many smartphones come with a second "telephoto" lens that zooms in twice as close to your subject, but they are expensive to buy. For cost-cutting, you can get the best point-and-shoot camera for a low price.
#2. More control over your phone: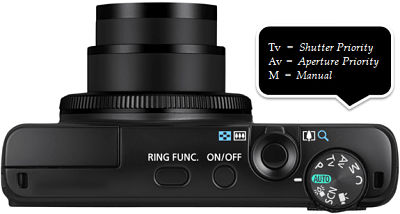 In the market, you can get advanced features smartphones; they still can't match the quality, speed, or control of a good dedicated camera.
Ofcource limited smartphones can get enough image quality. For that, you have to spend a minimum of $500 on a smartphone, But still, it is tough to catch the quality of any particular camera.
If you are a newbie photographer or you want to become a devoted photographer, you should use a dedicated camera instead of a smartphone. The phone uses a third-party app. Their user interfaces aren't extremely intuitive, whereas point-and-shoot cameras that have manual controls have interfaces and physical controls specifically for that use.
If you have a very low budget, but you want some of the advanced features in-camera, you should check out the list of best cheap point and shoot cameras under $100. For beginners, this camera can help you to learn about the camera, how the camera works.
#3. Another significant difference is the sensor.
The sensor plays a dominant role when it comes to image quality. The larger the sensor means producing better the quality of images. Most digital cameras have larger sensors than smartphone cameras.
They're also better for most low-light situations, although many newer smartphone cameras are getting better at that like Apple Xs+, Google Pixel 3+, One plus 6T+, Huawei P20 Pro, and many more which has a sensor size 1/2.5″, 1/2.55″, 1/2.6″, 1/1.7″ respectively.

But the top Sony RX100 (which comes to the best point and shoot camera under $500), the one-inch sensor in that camera is three times larger than that of the iPhone.
If you want a point-and-shoot camera to replace your smartphone's shooter, there are thousands of options to choose from and various price points you can decide on. You can have the best budget point and shoot camera.
Again question!
What camera should I buy?
Now you decide what camera do you need.
I'll make you an easy way to choose the best one.
First investigate, for which reason, you want to buy a camera.
To buy any specific camera, you have to analyze that for which purpose do you want the best point and shoot camera. It can be anything like Food Photography, Travel Photography, Concert Photography, for the family photos or any personal moment, Also, for different types of video shoots.
To better understand let's take an example;
If you want to choose photography as a hobby or even a career and you are a beginner, then you should buy the best cheap camera under your budget.
But if you are similar to the pro photographer or you can take images even better with good knowledge of Shutter speed, ISO, Aperture, and also you have a good budget but you can not afford a DSLR then you should positively move on best-advanced point and shoot camera. They are almost like DSLR's features.
Your doubt will be clear in this below topic.
What is a point and shoot camera?
A point and shoot is a camera designed to be easy to use; you have to point the camera and press the shutter button. They can be simple, compact devices that are fully automatic, or larger, more advanced options with multiple shooting modes and settings.
When it comes to digital cameras, there are multiple types to choose from in the market. The significant types to collect are:
Basic point and shoots
Super-zooms
Advanced compacts, and
Rugged/waterproof.
Basic Point and Shoot camera
The basic point and shoot camera are best suited for people who are happy with auto features. This type of camera comes with full automation features, so users don't have to set controls to take pictures manually. It automatically adjusts Shutter speed, ISO, and Focus. These cameras are well-known for providing perfect auto modes and scene selections for those perfect in-camera settings.
What are Shutter Speed, Aperture, and ISO for beginners?
Super-zoom Cameras
Super-Zoom cameras offer magnified focal lengths anywhere from 20x to 30x optical zoom, giving both impressive wide-angle shots and telephoto reach. These cameras also provide manual control for aperture and shutter, as well as image stabilization along with tilting touchscreens, hi-res electronic viewfinders (EVFs), and also have Wi-Fi, NFC, Bluetooth connectivity, UHD 4k video capability.
Advanced Compact Cameras
The advanced point and shoot are compact cameras that provide the advantages of DSLR-like features with the bonus of portability. These offer manual control for setting the aperture, shutter, and ISO, which makes it easy to capture images. They also provide better image quality in comparison to standard fixed-lens cameras or basic cameras. But they also have accessible and customizable controls that you can use no matter your level of expertise.
They're also more transportable and inconspicuous than many larger cameras since you're not dealing with the bulk that comes from additional lenses.
Rugged/waterproof camera
Rugged-style point and shoot cameras are made to confront extremes in just about any environment, making them ideal for extreme-sport enthusiasts, mountaineers, and more. These cameras are uniquely designed to be shockproof, waterproof, and weatherproof. Extremely durable, but still providing excellent image quality.
An easy for you, here we have collected lists of your best budget point and shoot camera 2019
What to look in when you are buying the best point and shoot camera?
When picking the best camera, it is fundamental to understand the features which are most significant in your future buy.
There are some most important features which you should surely look into it when buying your best budget point and shoot camera.
MP (MegaPixels)
More megapixels mean a larger image better for editing and enlarging but also means larger file sizes. One million pixels, used as a measure of the resolution in digital cameras. The amount usually refers to the highest resolution of an image from the camera measured in the number of pixels.
Zoom
A feature on the lens that allows you to magnify the focal length. Point and shoots with optical zoom generally perform better than those with digital zoom (As we have discussed in the topic of point and shoot camera vs. smartphone). Longer zooms also require optical image stabilization to help with camera shake.
VIEWFINDERS/ LCD screen
Most point and shoot cameras have eighter viewfinders or an LCD screen to help you line up a shot. Larger LCD screens are more expensive but offer you a better view of your framing. View help while composing and are beneficial when trying to take pictures in bright light.
IMAGE STABILIZATION
This feature is beneficial when taking pictures in low light. Since the camera often chooses a slower shutter speed to get better exposure, an image can have a blurred effect even with a sturdy grip. The two methods often used are optical image stabilization and sensor movement. This means you can take fast-moving objects or take a photo in sports mode. Another method used is digital image stabilization, which attempts to correct the blurring after the image is shotted.
CAMERA MODES
There are various camera modes available in point and shoot cameras, like a portrait, daylight, museum, sports, night landscape, night portrait, landscape, etc. So, the camera recognizes a scene, saving you time from having to change settings, and you can take photos accordingly.
Wireless Connectivity
Many modern point and shoot cameras now come up with built-in Wi-Fi and NFC, which offers a great way to share photos through social media sites by connecting to a Wi-Fi hotspot. But it depends on how much you send on camera.
Battery
The type of power source for the camera. Most cameras use rechargeable Lithium Ion for the convenience of extended use. Some cameras run on AA batteries. The battery is necessary for any camera. Otherwise, it is useless. Just kidding.
Memory Cards
Without a memory card, you can take any photos or videos. Because No camera has internal storage. Most point and shoots take SD or SDHC cards and can be read using an external card reader.
Sensor Size
Better Image quality comes with a large sensor size. As a rule of thumb, bigger is better. And the bigger the sensor tends to be expensive the camera. If you want to take a good picture in low light, choose the largest sensor size you can afford and a system with excellent image stabilization so you can use slow shutter speeds.
Video
If you want to shoot a casual video, then you want a camera with good autofocus.
For something better, you need 4K support plus advanced features like all-intra (All-I) codecs, customizable tone curves, lots of frame rate options, and touchscreen controls.
---
Wrapping Up
Here is the complete guide to buying the best point-and-shoot camera. So the newbie can easily buy your best camera and become a pro player. And for those, who already know about the camera I mean the Expert, I would suggest, you can upgrade your weapon to the next level and take such great photos.
If you think you are stuck somewhere to buying your perfect camera then comment below, our Camera expert will suggest your ideal camera.
Good Luck!
Camera Suggest is supported by its audience. When you purchase through links on our site, we may earn an affiliate commission. Learn more